Stamp Carving 101
Gathering the Materials
To carve a great stamp, you're going to need the right materials. Fortunately, none of the materials are particularly expensive—you can acquire everything here for less than $30! And the ink pads and linoleum cutters can be used reused many times over. After that, the main cost of carving stamps is buying the carving blocks, but if your typical stamps are only a couple of inches in size, you could bring your cost-per-stamp down to as low as $1/stamp.
Carving block
We'll use
Speedy-Carve
(a.k.a. "the pink stuff") in this tutorial, but there are other types of carving blocks available. Different brands have different characteristics, so try several and figure out what you like.
Speedy Cut
, also manufactured by Speedball, is cheaper and you'll be tempted to buy it instead, but it has a very crumbly consistency so stamps carved from it tend to break easily. As a general rule, most carvers prefer their carving blocks to be somewhat firm (it helps with carving details) and not crumbly.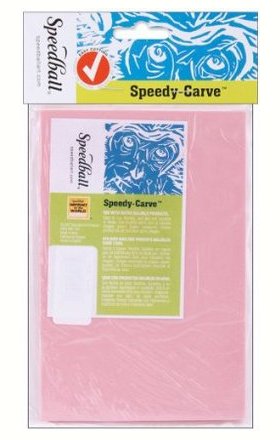 Linoleum cutter set
Speedball makes a great
linoleum cutter set
. This set contains five different tips that can be switched on the handle, and when the tips aren't in use, they can be stored in the handle itself. The #1 tip is for detailed carving. The #5 tip is great for taking out large chunks quickly. The #6 tip is a knife rather than a gouge and is useful to cut large carving blocks into precisely the size you need. The other tips... (#2 and #3) I don't really use much, but they come with the set so you may as well take them. The #4 tip is not included with this set, but you really don't need it either.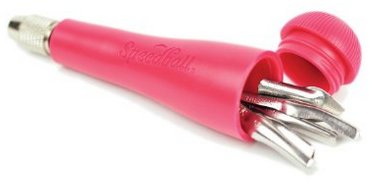 Pencil transfers
The cheapest and easiest method of transferring an image to your carving block requires a bit of paper (tracing paper, if you want to copy something) and a sharp No. 2 pencil.
Parchment paper transfers (optional)
For learning how to carve, pencil transfers are a quick and easy thing to practice on, but eventually, you'll want to use the parchment paper transfer. It'll give you much sharper and cleaner transfers! Just make sure there's a computer, an ink jet printer and parchment paper nearby to use this method.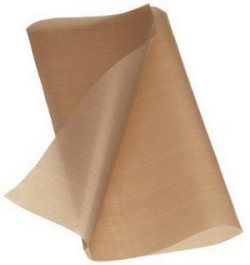 Ink pads
When you're done carving, you'll need to test your stamp. Have some ink pads nearby!